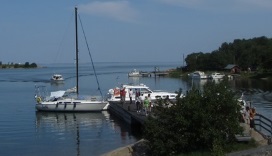 Boat taxi Falken is a Soimer 38, the boat can accommodate up to 23 passagerare, the cruise speed is 20 knots. On board there is a WC and the opportunity for light meals.
Price example boat taxi:
Fewer than 12 passengers - € 170 / hour + VAT
More than 12 passengers - € 200 / hour + VAT
Brando-Turku € 1,000 r / t + VAT
Approach charge 150 € / h + VAT
Waiting time tariff 60 € / h + VAT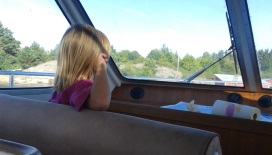 We organize various excursions as desired, please contact!
The season 2016 we organize, among other things day trips to Jungfruskär, Katanpää and Katajaluoto. The tours start at the old ferry harbour in Torsholma, it is also possible to get on and off in the harbour of the Lappo island. Inquiries and reservations by phone or email falken@aland.net You can register for the day trip until 15 pm the day before the planned excursion.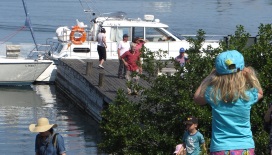 For quotations, inquiries and bookings send a message to falken@aland.net alternatively call Georg tel: 0400 740028 or Marianne tel: 0457 5958077 We run primarily in the Archipelago sea with home port in Torsholma, get in touch and we will arrange just you customized transportation!