Puppies

Eastfarm's U-litter
Eastfarm's Once Upon A Time "Peggy's" and Dirlian Viva Las Vegas "Robi's" litter was born 28.02.2015.
3 males (Ulric, Umbro, Udo) and 3 bitches (Ullis, Ursula, Unni).
U-litter 6,5 weeks old
E. Upon Request "Udo" male & E. Up To The Top "Ulric" male
E. Ultimate Reason "Umbro" male (still available) & E. Unforgettable "Ullis" female
E. Under My Umbrella "Ursula" female & E. Unwritten Story "Unni" female
U-litter 6 weeks old
Males from the left Udo, Ulric & Umbro (Umbro is still available)
Females from the left Ullis, Unni & Ursula
U-litter 4 weeks old
From the left Ulric, Umbro, Udo, Unni, Ursula, Ullis
The U-litter 3 weeks old
The U-litter 2 weeks old
The boys 1 day old (blue background) and the girls 1 day (on the yellow background)
Robi is a happy and kind male and he has been stuck in my mind since the first time I saw him when he was 10 months old. He has a very successful and admired father. His mother is an own bred female and she has also been very successful in the showrings during the years and we are really looking forward adding her to our breeding program.
Peggy is a calm and stable female. She loves being cuddled and the sofa is her favourite place, outside in the woods she is very eager. Peggy is a female with the most fantastic nature and this is the main reason for my decision to breed her. She has the most wonderful nature that I hope will inherit to her offspring.
Both Robi and Peggy are healthy, sparingly shown but with good results.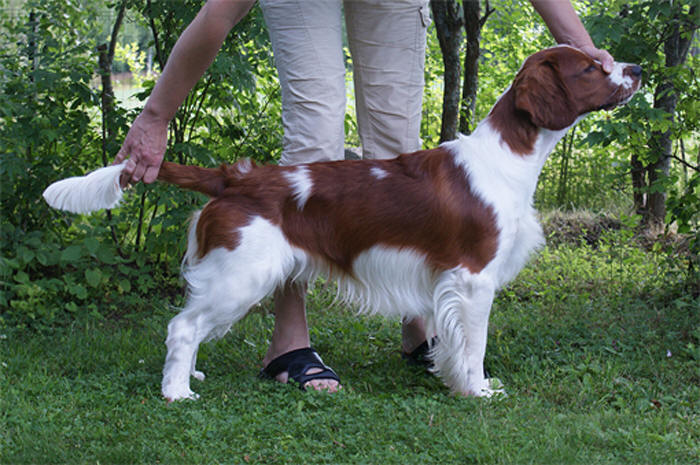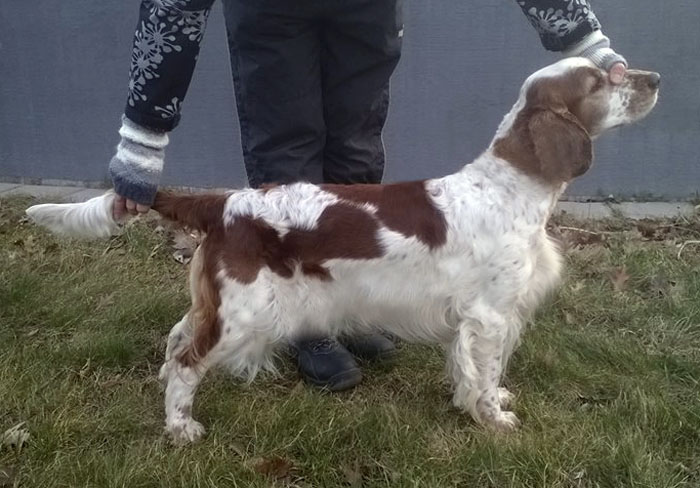 Sire: Dirlian Viva Las Vegas "Robi"

Hips: A Eyes: Checked clear

Results: RES-CC

Dam: Eastfarm's Once Upon A Time "Peggy"

Hips: A Eyes: Checked clear

Results: CQ
Robi (as a youngster) & Peggy
Peggy
Dirlian Viva Las Vegas A
C.I.B FI SEU(U)CH Benton Under Oat B
SE U(U)CH GB SH CH Menstonia Marcel
INT FI DK SE U(U)CH EUW-06 Benton Let'Em Talk B
C.I.B FI EE CH Eastfarm's Joy At Dirlian A
Vindhäxans Little Big Man B
Eastfarm's East Of Eden A
Eastfarm's Once Upon A Time A
FI CH Eastfarm's Kizmeth A
Eastfarm's Blue Seven Seas A
Goldmaid Wild Encounter D
Eastfarm's Imagination A
FI CH Eastfarm's Flying Daemon A
FI CH Hammalgårdens Seastar At Eastfarm A

When the puppies are ready to move they are registered in the Finnish Kennelclub, dewormed, vaccinated, checked by veterinarian and ID-marked.
As we are living on an island and it is quite far to go by boat we are willing to transport the puppy to the mainland if needed.